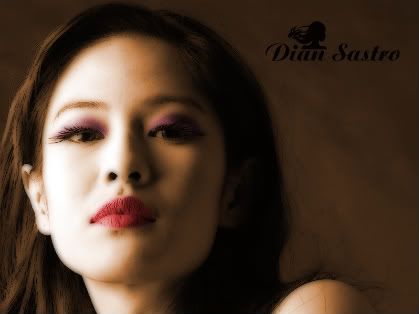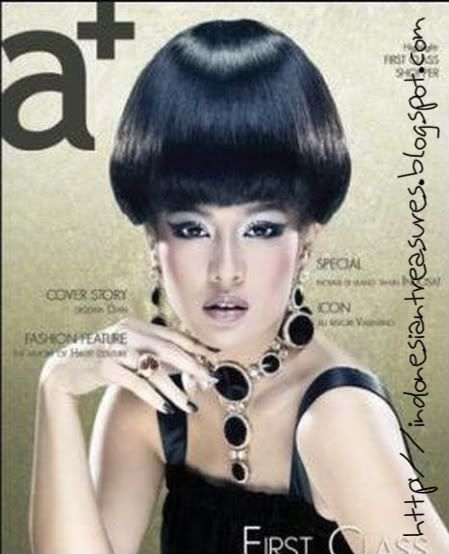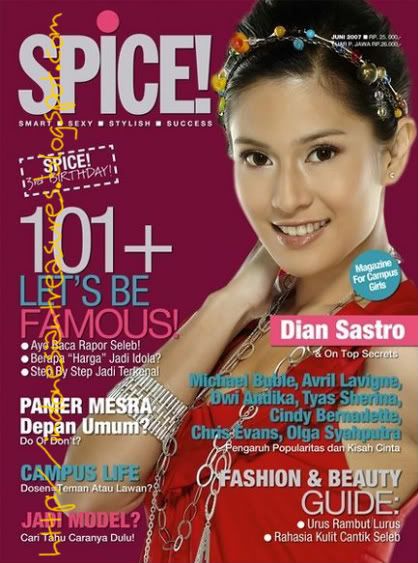 Full Name: Diandra Paramitha Sastrowardoyo
Nick: Dian / 'Ndek
Place & DOB: Jakarta, March 16, 1982
Height/Weight: 163cm/47kg
Occupation: Actress
Hobby: Anything related to art, writing, traveling, reading, listening to music
Education: Bachelor degree in Philosophy, University of Indonesia
Website/blog: http://blog.diansastrowardoyo.net/ , http://blogdiansastro.com/
Filmography
Bintang Jatuh
/Falling Star - 2000
Pasir Berbisik/Whispering Sand – 2001 (Official selection for DC Film Festival USA 2002, Seattle International Film Festival 2002, Best Actress in Deauville Asia Film Festival 2002 France, Best Actress in Singapore Film Festival 2002)
Ada Apa Dengan Cinta/What's With Cinta? – 2002 (Best Actress in Indonesian Film Festival 2004)
Banyu Biru/Blue Sea (2005)
Ungu Violet/Violet Purple – 2005 (Best Supporting Actress in Asia Pacific Film Festival 2005, Most Promising Talented Young Actress in Asia Pacific Film Festival 2005, Most Favorite Actress MTV Indonesia Movie Awards 2005, Most Favorite Movie MTV Indonesia Movie Awards 2005)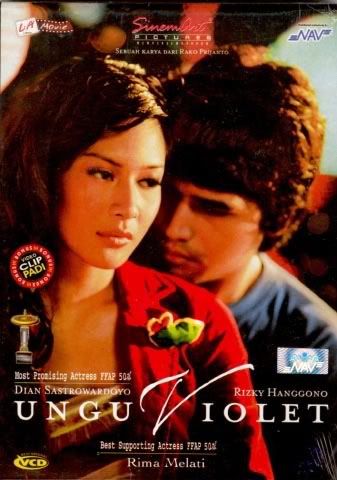 Belahan Jiwa/Soulmate – 2005 (Best International Feature Film in New York International Independent Film & Video Festival 2007)
TV Series Dunia Tanpa Koma/World Without a Coma (2006)
FTV Bukan Kesempatan Yang Terlewat – 2006 (Special selection in Busan International Film Festival 2007 Korea)
Drupadi (Short Movie) - 2008
3 Doa 3 Cinta/3 Wishes 3 Loves - 2008
Video Clip Appearances:
- Model in a video for MV Kla Project ('Gerimis') in 1996
- Model in a video for MV The Fly ('Air Mata Sunyi') in 1999
- Model in a video for MV Sheila On 7 ('Jadikan Aku Pacarmu' and 'Anugrah Terindah Yang Pernah Kumiliki') in 1999
- Model in a video for MV Shelomita ('Langkah') in 2000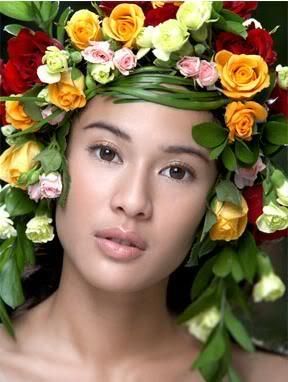 - Model in a video for MV Katon Bagaskara ('Cinta Selembut Awan') in 2000


- Model in a video for MV Dewa ('Sayap - Sayap Patah') in 2001


- Model in a video for MV T-Five ('Yang Terindah') in 2002
- Host for Super Milyarder 3 Milyar Anteve 2006
- Model in a video for MV Peterpan ('Menghapus Jejakmu') 2007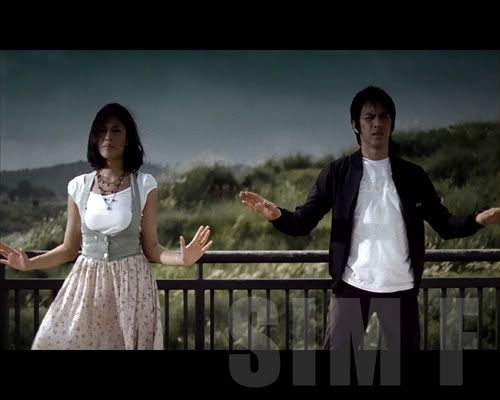 - Host for Wirausaha Muda Mandiri Metro TV 2008
- Model in a video for MV Keyla ('Tempat Berbeda') 2007

- Model in a video for MV Glenn Fredly ('Pada Satu Cinta') 2008
- Model in a video for MV Twenty First Night ('Mungkin') 2009

Achievements/Awards
- The First Winner of GADIS Sampul/Covergirl 1996 by Gadis Magazine
- Lux exclusive star by JWT AdForce-Unilever since 2002
- Number #1 Most Wanted Girls 2002 by Hai Magazine
- Best Actress in Deauville Asia Film Festival 2002, France in film Pasir Berbisik/Whispering Sands
- Best Actress in the 15th Singapore International Film Festival 2002 in film Pasir Berbisik
- Best Actress in Bandung Film Festival 2003 in film Ada Apa dengan Cinta?/What's With Love?
- Best Actress in Indonesian Film Festival 2004 in film Ada Apa dengan Cinta?/What's With Love?
- Most Promising Talented Young Actress in Asia Pacific Film Festival 2005, Malaysia in film Ungu Violet
- Most Favorite Actress MTV Indonesia Movie Awards 2005
- Most Inspiring Women of The Year 2005

- Olympic Games Torch Bearer 2008
- The Ambassador for Young Entrepreneur Indonesia (since 2008)
- Actress of The Year Elle Indonesia Magazine Style Award 2009
Advertisements:
Dian Sastrowardoyo : Lux Body Wash TV Commercial
- Lux Beauty Soap (Exclusive Star Icon)

- Panasonic Brand Ambassador
- Mentari Cellular Card Ambassador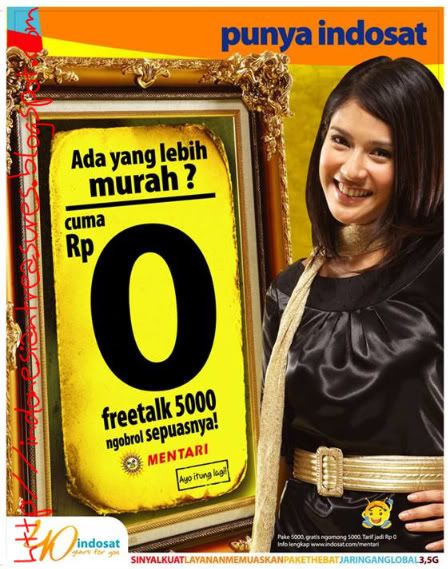 - Marc Jacobs
- Louis Vuitton
- MANGO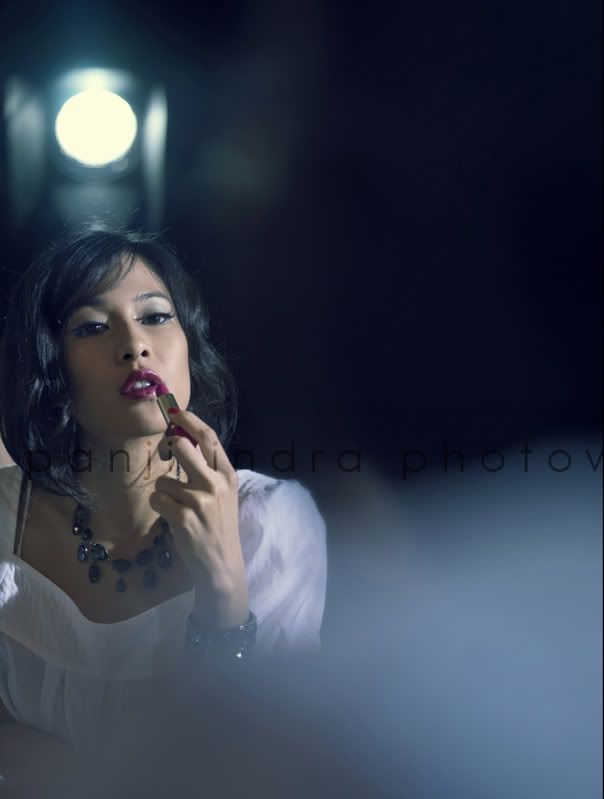 - Lenovo IT Ambassador
- MDGs Indonesia Ambassador
- The Harvest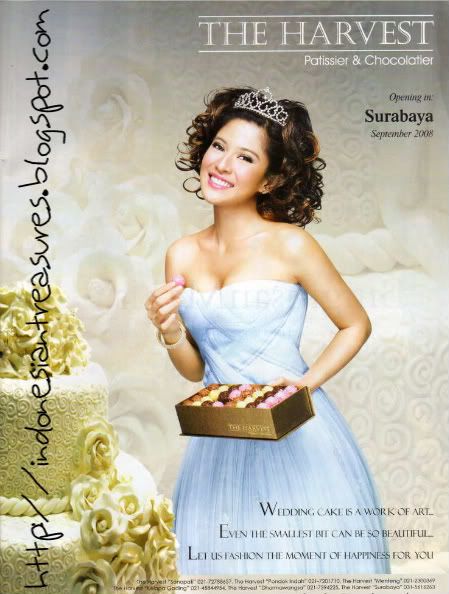 About Dian
Diandra Paramitha Sastrowardoyo (born March 16, 1982 in Jakarta, Indonesia) -- more popularly known as Dian Sastro or Dian Sastrowardoyo -- is an Indonesian model and actress.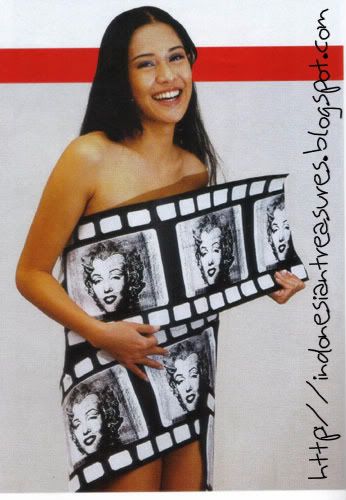 In 1996, she was the cover girl of Gadis, a teen magazine in Indonesia. She later became popular as Daya, the protagonist in Pasir Berbisik (Whispering Sand). Dian finally kick-started her career on the big screen with a cameo role in the highly popular Malay Film Puteri Gunung Ledang before quickly establishing herself as one of Indonesia's most influential actresses, starring in films such as Ada Apa Dengan Cinta (AADC) (What's Up With Love? (film)), Banyu Biru, Ungu Violet, Belahan Jiwa and 3 Doa 3 Cinta.
Her recent television appearances include playing Raya in
Dunia Tanpa Koma
, a brief stint as the host of the game show
Kuis Super Milyarder Tiga Milyar, and
Host for
Wirausaha Muda Mandiri
in
Metro TV.
Ms. Sastrowardoyo is the daughter and only child of the late Ariawan Sastrowardoyo (1955-1995) and Dewi Parwati Sastrowardoyo (née Setyorini). Her paternal grandparents are the late Dr. Sumarsono Sastrowardoyo, a retired physician and surgeon (and author of the memoir Kembali ke Uteran (Return to Uteran)), and the late Ina Sastrowardoyo.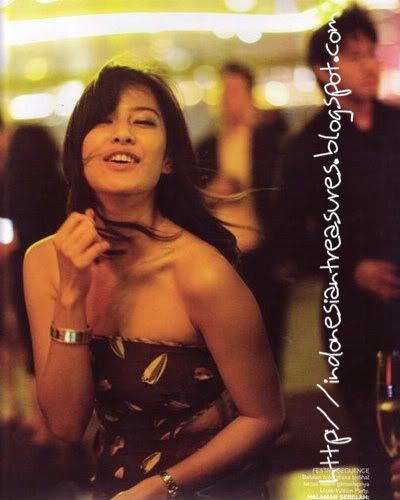 She is the niece of Marina Joesoef (b. 1958), an artist; Dr. Aswin W. Sastrowardoyo (b. 1957), currently a physician and formerly guitarist and singer with Chaseiro, a music group of the 1970s and 80s; and Lisa Damayanti Sastrowardoyo (b. 1962). She is also the grand-niece of, among others, Sunario (1902-1997), Indonesia's minister of foreign affairs from 1953 to 1956; Dra. Sukanti Suryochondro, a former instructor in women's studies at the University of Indonesia; and Subagio Sastrowardoyo (1924-1995), a noted poet and literary critic.
A screenplay based on Kembali ke Uteran is in the works, with plans for Ms. Sastrowardoyo to play her own great-grandmother in the film adaptation.
Ms. Sastrowardoyo's family name is derived from sastra (Sanskrit, writings) and wardaya (Sanskrit, heart), so literally means "writings of the heart."
Her paternal great-grandfather, Sutejo Sastrowardoyo (1876-1967), traced the family's ancestry back to 15th century Java.