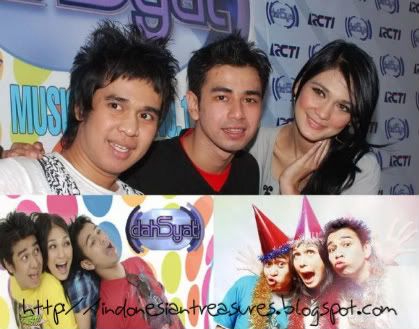 Hancur..hancur..hancur hatiku..
Hancur..hancur..hancur hatiku..
Hancur..hancur..hancur hatiku..
Hatiku hancur..................
I am very sure that all of you who live in Indonesia know about those words. Yes! Those are little bit lyrics from Olga Syahputra's first single, Hantu – Hancur Hatiku (My Heart Is Broken) that had been shown for the first time a week ago, 24th March at Dahsyat music chart first anniversary.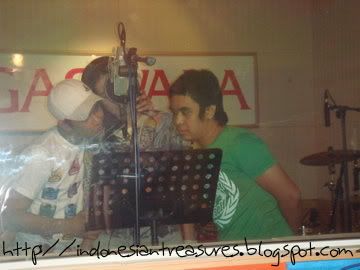 This funny song is composed and arranged by the vocalist of Indonesian Malay band, Charly ST12. This song is sound so fancy and interesting because from the beginning until the end of the song, the lyrics is just about the words Hancur Hatiku itself, no other lyric! From the interesting lyrics and music until the style of Olga that can make every people can laugh together when look at him, This single is can be mentioned as one of the spectacular single this month because this single is released when Olga Syahputra is in his top popularity.
Beside Charly ST12 who arrange and compose this song, Olga's friends in Dahsyat – Luna Maya and Raffi Ahmaed – also help him to be the backing vocal in this song. The recording process actually is not so long, but Raffi Ahmad has to do difficult process because he is organized in the different recording label with Olga, so he must ask for a permit from his label to make him able to become Olga's backing vocal. Finally three of them can record their voice together guided by Charly. The video clip, Olga also ask Luna, Raffi, Charly and Bertrand Antolind to be the star. The clip itself was shot in the middle of the farm and with the natural scenery.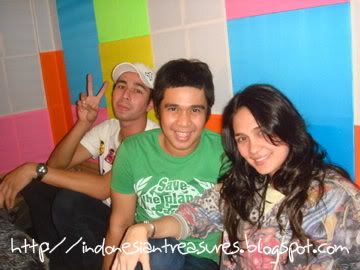 Well Olga.. we all hope that with this single, you can increase the other choice for Indonesian people to listen. Good luck Olga.. ^_^
see the video clip :